About Strike Pharma
The beginning
The foundations of Strike Pharma began in the Department of Pharmaceutical Sciences, Uppsala University, Sweden where Associate Professor Sara Mangsbo's research team are focused on the development of new immunotherapies for the treatment of solid tumors.
In June 2019, Professor Mangsbo entered into a collaboration with the Drug Discovery and Development Platform at SciLifeLab – an institution for the advancement of molecular biosciences in Sweden.
The Drug Discovery and Development platform exists to support generation of small molecule and antibody leads for further progression into therapeutic applications. SciLifeLab provides a national resource of technologies and expertise for life scientists with the aim of bringing researchers together across traditional boundaries and fostering collaborations with industry, health care, public research organizations and international partners.
To support the first step in the project – verification of the innovative ADAC technology – and thereby generate a sound basis for the collaboration with SciLifeLab's Drug Discovery and Development platform, a grant was awarded by UU Innovation. UU Innovation is a support organization at Uppsala University that helps researchers and students to assess the commercial potential of their ideas and provides support to find financing, training, networking and more.
Commercialization
In 2020, following the success of the SciLifeLab collaboration, Strike Pharma was founded with the aim of commercializing the company's proprietary ADAC technology. In June 2021 the company successfully raised SEK 10 million to support extension of IP protection, commercial development and generation of data to lay the foundation for future clinical studies. In addition to the scientific founders, investors included Uppsala University Invest, Almi Invest, SLU Invest, Monesi Förvaltnings AB and AB Ility AB.
Future developments
Initially, Strike Pharma will focus on using its proprietary ADAC technology to improve immunotherapeutic treatment of solid tumors, but the technology itself has the potential to be used across a wide variety of disease indications and can have a significant impact within the rapidly developing field of precision medicine and individualized treatments.
Mårten Winge M.Sc.
During the past twenty years, Mårten Winge has held executive management and board positions in a number of biotech companies within the life sciences including Pyrosequencing, Olink, Halo Genomics and Proxeon. He has extensive experience of international marketing, business development and commercialization of new technologies, primarily in start-up and early growth companies. Most recently he was CEO of Cartana AB which was acquired by 10x Genomics. He currently serves on several boards, acts as an advisor to Inossia, and is a business coach for Uppsala Innovation Center. He holds a M.Sc. in Molecular Biology from Karolinska Institute.
Linkedin
Sara Mangsbo, Ph.D.
Sara Mangsbo, a co-founder of Strike Pharma, has over 15 years of experience in the field of immunotherapy both in the pre-clinical and clinical space. She is Associate Professor and senior lecturer in the Department of Pharmaceutical Biosciences at Uppsala University where she heads a team focused on immuno-oncology studies, specifically to improve immunotherapeutic treatments for solid tumors by developing novel immunotherapeutics and investigating their performance in new model systems.
Linkedin
Tina Furebring, Ph.D.
Tina Furebring brings more than 25 years of experience in early drug development, including extensive experience in the management of preclinical therapeutic candidate projects. Throughout her career she has held senior management and leadership positions, driving both business strategy and the development of individuals and teams. As Senior Vice President at Alligator Biosciences AB, her responsibilities covered projects to generate antibody-based immuno-oncology compounds and development of the company's technology platform.
Linkedin
Pierre Dönnes Ph.D.
Pierre Dönnes, a co-founder of Strike Pharma, has focused throughout his academic and industrial career on technology-driven knowledge generation and predictive analytics. He has more than 15 years experience in the field of neoantigen discovery development of cancer vaccines, both from academia and industry. He is currently CEO at SciCross AB, a life science company with focus on data analysis in translational medicine and is an honorary professor in the Faculty of Medical Sciences at University College London.
Linkedin
Johan Rockberg Ph.D.
Johan Rockberg, a co-founder of Strike Pharma, has held senior positions in several biotech companies including Alligator Bioscience, Atlas Therapeutics and Novo Nordisk. He is Professor in Antibody Technology and Directed Evolution in the Department of Protein Science at the KTH Royal Institute of Technology, Stockholm where he heads a research group focused on next-generation biological drugs, specifically engineering of molecules for cancer therapy and generation of mammalian cell factories for production of pharmaceuticals. He is also an elected member of Sverige Unga Akademi, an organization supporting the best of Sweden's young researchers, and a director at AAVNova.
Linkedin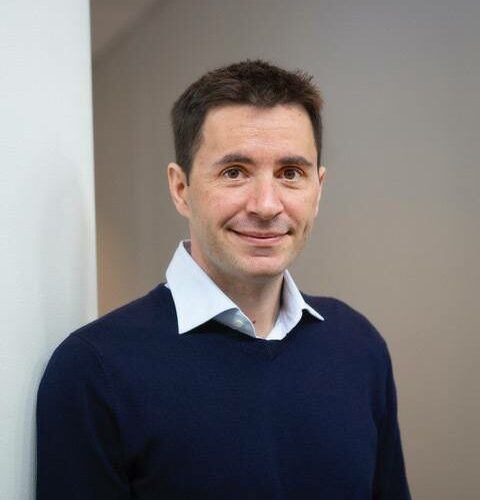 Michael Akhras Ph.D.
Michael Akhras, a co-founder and start-up CEO for Strike Pharma, has focused his career on business development within the life science industry. Previously a business developer for Karolinska Institutet and SciLifeLab, he is a co-founder of Genomic Medicine Sweden (GMS), a national institute that aims to strengthen healthcare, research, and collaboration with industry in precision (personalized) medicine and co-chair for their Innovation and Industry Collaboration unit. He has a Ph.D. in Biochemistry from KTH Royal Institute of Technology and a postdoc in Biochemistry from Stanford University. He is also a graduate of the Stanford University Graduate School of Business Stanford Ignite program.
Linkedin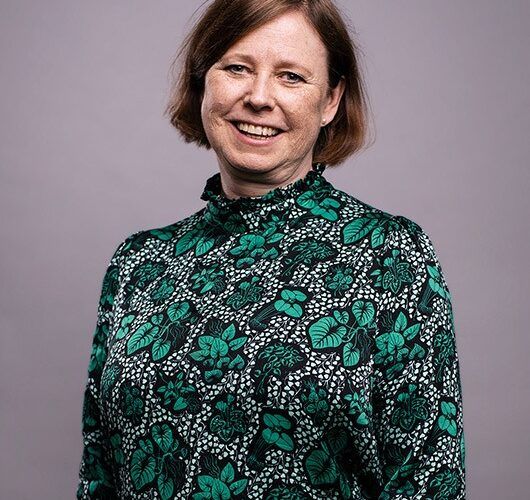 Gunilla Lundmark, B.Sc.
Gunilla Lundmark has 30 years of experience in the life science industry and serves as a member of several boards in private and public life science companies. She is currently CEO of Uppsala universitet Invest AB, a state-owned company that commercialises research findings at Uppsala University, with a portfolio of around 50 companies. Previous appointments include CEO for Pharmanest AB and vice president for Q-Med AB.
Linkedin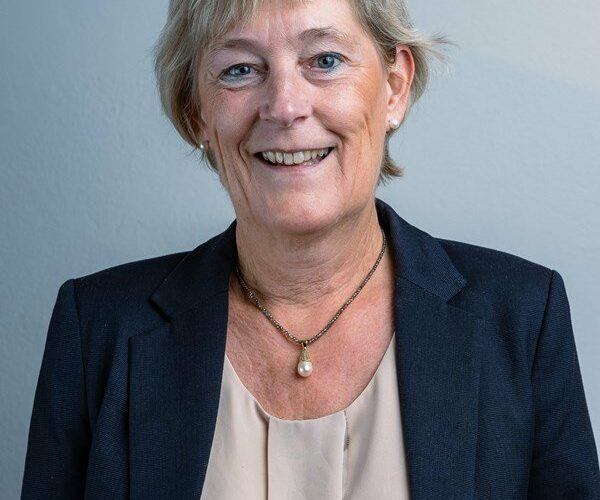 Gunilla Ekström, M.D., Ph.D.
Gunilla Ekström is a cofounder of Gesynta Pharma and serves as a member of several boards of private and public life science companies. Having worked some 30 years in the pharma industry, including companies such as Astra Zeneca, Orexo and Karolinska Development, she has extensive experience of managing advanced pre-clinical and clinical pharmaceutical development projects and organizations.
Linkedin
Patrik Strömberg, Ph.D., MBA

Currently CEO of AnaCardio AB, Patrik Strömberg has close to 20 years of experience from the pharmaceutical industry and has worked in leading roles in both R&D, innovation management and business development in companies such as AstraZeneca and, most recently, as Vice President, External Innovation, Sourcing & Evaluation at Swedish Orphan Biovitrum (Sobi). He has a PhD in Biochemistry from Karolinska Institutet and earned an MBA from Stockholm University (Stockholm Business School).
Linkedin
Allan Asp

With a background in chemistry and molecular biology, Allan Asp worked for almost 25 years in the Swedish pharma/biotech industry, in companies such as Kabi Biopharma, Pharmacia Biotech, Pyrosequencing and Alphahelix, before joining Almi Invest as Investment Manager in 2008.
Linkedin